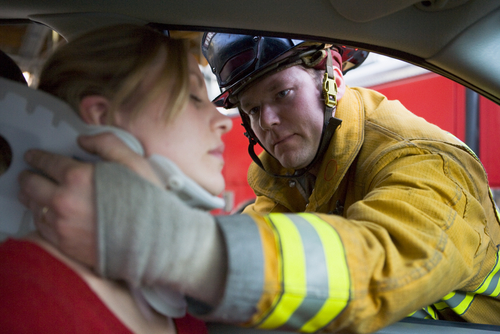 Fort Pierce and Fort Lauderdale Accident Attorney:
No one wants to be involved in an auto accident. Unfortunately accidents do happen. Auto accidents may cause, not only physical damage, but emotional and financial damage as well. Many times, auto accidents are caused by someone else's negligence.  If you or a loved one is in an auto accident, please contact the Law Offices of Peggy Cruz-Townsend, P.A. today. We will do our best to make sure your rights are protected.  PLEASE NOTE THAT FAILURE TO TAKE ACTION WITHIN 14 DAYS OF YOUR ACCIDENT COULD ADVERSELY AFFECT YOUR CASE.
Attorney Peggy Cruz-Townsend works with victims of auto accidents on a contingency basis.  This means that our firm will not collect any attorney fees or court-related costs from you unless we recover money for you in your accident case.
Pain and loss of wages from an auto accident can negatively affect your life.  For some victims, the pain may not start until a few days or more than a week after the accident. It is important to contact our office immediately after your accident.  This way, we can preserve all of your rights.
No matter what type of injury you have as a result of an auto injury, we will give your case the attention it needs. Please contact us if you have been the victim of an auto accident.
It is important to understand that auto insurance companies and adjusters do not want to give you all the money you deserve.  We fight for you against the insurance companies.
If you or a loved one is a victim of an auto accident please:
Get a copy of the accident report, if you can. If not, we will obtain it for you.
Document everything you can about the accident including who was there, what happened, where it occurred and when the accident occurred.
Do not talk to anyone about the accident except for the doctor and the attorney.
Take pictures and/or video or audio recordings of the auto and any injuries you may have.
Get the contact information from any witnesses, including full names, addresses and phone numbers .
Seek medical attention immediately.