Fort Lauderdale Divorce and Family Law Attorney
I come from a proud, blue-collar, hard-working immigrant family.  During my childhood, my parents worked multiple simultaneous jobs to ensure that our family's needs could be met.  While my parents worked, my divorced grandmother cared for my brother and me, while also caring for Anita.  Anita, my grandmother's adult daughter, was paralyzed from the neck down due to a meningitis infection that she acquired as a child.  During my visits to my grandmother's house, I witnessed the many emotional and financial hardships that my grandmother experienced as a single mother caring for a daughter with significant medical special needs.  Today, there are four other family members who have special needs ranging from Autism to ADHD to learning difficulties, and I am well aware of the challenges they too have faced.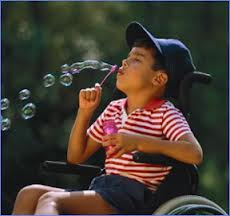 That is why today, I focus a significant part of my practice toward assisting divorcing parents that have children with special needs.  Specifically, I work on ensuring that divorcing clients, who have children with special needs, are aware of the laws that affect children with special needs during a divorce proceeding.  I then advocate on their behalf to ensure that they receive any and all benefits afforded to them under the law.  I have also assembled a team of medical and financial special needs experts that I work with to formulate a strategy on how to achieve our clients' goal during divorce and other family law proceedings.
In addition to divorce cases involving children with special-needs and complex divorce cases, I handle "uncontested divorce" cases, also called "friendly", "simple" or "amicable" divorce cases.  During my 16 years of practice, I have developed an extremely streamlined system that enables me to quickly and effectively assist a client in obtaining an uncontested divorce, often within 30 days.  These "uncontested divorce" cases require that both parties sign an agreement indicating that they have agreed on how to divide any assets and debts that were acquired during the marriage.  If there are children born during the marriage, then the parties must also be in complete agreement as to how they will share time with the children and must agree to pay any child support that is required to be paid under Florida law.  The amount of child support will largely depend on the gross income of each party and the time each party spends with their children.
Many recent developments in both Florida and Federal law have significantly expanded the family and immigration law rights of the members of the gay community.  I witnessed the grief and despair that a family member endured when denied the right to adopt a child simply due to her sexual orientation.  I have now dedicated part of my practice to helping bring loving parents and children together, regardless of their sexual orientation.
Due to recent federal immigration law changes and significant Florida family case-law rulings, gay couples are now able to file second parent adoption petitions in family court in order to adopt children, and gay U.S. citizens that are legally married to gay immigrant spouses may now petition the federal government for permanent residency immigration benefits for the immigrant spouse.  Due to the extensive knowledge and experience that I have in both family and immigration law cases, I can quickly and effectively assist clients that need assistance in either of these areas.